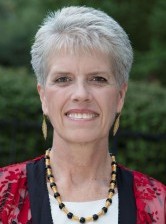 LINDA WHEATLAND SMITH, D.C., P.C.
Doctor of Chiropractic
Certified in Acupuncture
Dr. Smith has been in private practice since 1982. She has a B.A. in Movement Therapy from Webster University. She received her Doctor of Chiropractic from Logan College of Chiropractic in 1982. Dr. Smith has training from Washington University School of Physical Therapy in physical rehabilitation. She is a guest lecturer at Washington University and taught at Logan College of Chiropractic for eight years. In 1992 Dr. Smith became certified in acupuncture and utilizes this method as an adjunct to chiropractic care. Dr. Smith is a student of nutrition and the benefits of a healthy lifestyle. She educates her patients with the latest information and guidelines to promote their health.
Committed to fitness personally and professionally, Dr. Smith is a dedicated runner and swimmer. She practices yoga and meditation. She plays the guitar and sings for children and the elderly.
Dr. Smith wins Humanitarian Award for establishing internship with CHIPS
Dr. Smith featured donor to Logan University
Dr. Smith teaches Alternative Skills at SLU Med School
Dr. Smith Helps Establish Chiropractic Internship for the Underserved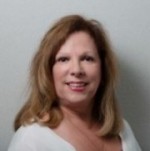 SALLIE SPENCE, LMT
Licensed Massage Therapist
Sallie Spence is a Licensed Massage Therapist and a graduate of The Healing Arts Center. She is a strong believer in the power of therapeutic massage as preventive care to enhance wellness and to promote healing. Sallie has received training in a variety of bodywork modalities including deep tissue, Reiki, and reflexology. This training enables her to tailor a massage to a client's specific needs and to provide the optimum healing experience. Since arriving at Hands On Health, Sallie has developed a powerful deep tissue massage to help release pain, tension and trigger points of the back and neck and shoulders.