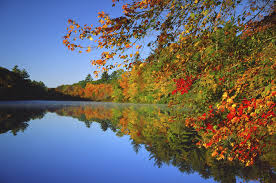 I hope the fall finds each of you well. It has been one year since my bike accident. I am back to my pre-accident workout schedule and my ankle is pain free. Once again I am reminded, gratefully, of the amazing recuperative powers of the human body.
After many years of struggling to work inside the insurance model for chiropractic care, I am gradually moving toward a model in which I will no longer participate with insurance plans. I am no longer a provider for BC/BS or Aetna. I continue to be a provider for Coventry and UHC. You will still be able to use your HSA plans to pay for your care here and in most cases your treatments will be applied to your deductibles. For many of you, the fees for my services and cash payments will be the same as when I was a provider.
This has been a very hard decision for me but the administrative requirements and the very poor reimbursement schedule have worn me down. The model I use and have confidence in, including massage therapy, acupuncture, and exercise prescription, does not fit into the insurance model. I am sorry for any hardship this causes you and your families.
I value you very much as my patient and hope that you will continue to seek care in our office.
Fee Schedule 2014-2015
New Patient Visit: $80-140
(depending on time and complexity of the health issues)
Chiropractic Care including massage and physical therapy: $84
Acupuncture and Deep Tissue Massage: $94
New Health Issue consult for established patient: $45-95
(depending on time and complexity of the health issues)
Please call us at 314-721-5390 with any questions or to schedule your next visit with us. We look forward to seeing you.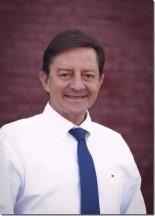 Michael Lukowsky, foot and shoe expert, joins Hands on Health
Michael Lukowsky, certified pedorathist, is at Hands on Health on Saturday afternoons and Sundays. We have worked together with patients for 25 years. Many of you have seen him at his Crestwood location. I am very happy that he is available to help you with:
1. Orthotics and shoe guidance for runners, walkers and fitness enthusiasts
2. Foot pain and dysfunction
plantar fascitis
recurrent ankle sprain
Metatarsalgia: Pain in the ball of the foot.
Tarsal Tunnel Syndrome: the tarsal tunnel is a narrow space that lies on the inside of the ankle next to the ankle bones.
Osteoarthritis (wear and tear and old injuries) and Rheumatoid arthritis.
Achilles Tendonitis: Inflamed tendon on back of the foot and up toward the calf.
Stress Fractures: Overuse in bones of the foot.
Haglund's Deformity: Pump bump. Calcification of the rear foot above the heel.
Sesamoiditis: Inflammation or fractures behind the big toe on the bottom of the foot.
Hallux Limitus/Rigidus: Painful joint behind the big toe.
Peroneal Tendonitis: Pain along the outside of the ankle.
Bunions: Deformed joint behind the big toe.
3. Foot mechanics and leg length discrepancies that impact your back, hip and neck pain.
Michael can evaluate your feet and shoes and help you understand what will best support your feet and related structures.Please call us at 314-721-5390to set up an appointment with Michael on Saturday or Sunday afternoon.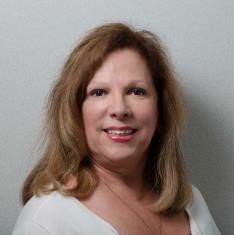 Sallie Spence, LMT, our wonderful massage therapist, is retiring from her position as my assistant. She continues as our strong and excellent massage therapist and will see clients by appointment throughout the week including Tuesday and Thursday evenings. Sallie mastered many areas of chronic pain and injury as she worked hand in hand with me on many musculoskeletal pain syndromes.
Please call 314-721-5390 to set up your time to have a massage with Sallie.
Is dry needling the same as acupuncture?
How does it work? And who needs it?
Good questions! 
Dry needling involves the insertion of very thin needles into areas of painful muscular, ligamentous, and tendinous damage. Electric stimulation may then be attached to the needle to enhance its effect. The insertion of the needle creates a sensation of aching, which indicates that the area of damage has been located. Dry needling interrupts the cycle of pain and increases circulation to the area of injury. It is a modern technique that has an historical basis in acupuncture. It is remarkably effective and very safe for managing the following conditions:
Low back pain 
Sciatica 
Neck and upper back pain 
Headaches 
Rotator cuff injuries in the shoulder 
Tendinitis in the elbow, shoulder, and hip 
Knee pain 
Hip pain 
Shin splints 
Plantar fascitis 
Achilles tendinitis 
Dry needling can be utilized instead of injections of cortisone. Cortisone weakens tendons and leave them vulnerable to further tearing and damage. Research shows us that just the needling of the tissue is very effective in interrupting pain and promoting healing and good circulation. Only in circumstances when this is ineffective should shots of cortisone be considered.
Dr. Smith has been using Dry Needling in addition to Acupuncture for over 20 years. She received her certification in Acupuncture in 1993. Please call us at 314-721-5390 to schedule a visit to see if dry needling might be helpful to your pain or injury.

Managing our bodies is an ongoing challenge. Helping you manage your body is a privilege that we take to heart at Hands on Health. 
We look forward to seeing you soon.
All the best,
Linda Wheatland Smith, D.C.,P.C.