Blue Cross Blue Shield Insurance Update
My Dear Patients,
I hope this note finds each of you well. I have missed seeing many of you since I discontinued my participation with Blue Cross Health Insurance.
I am now happy to tell you that Dr. Amanda Peiffer has joined me at Hands On Health and is a provider for Blue Cross Blue Shield health insurance.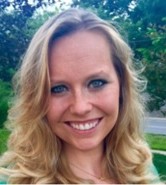 Amanda Peiffer, D.C, M.S., ICCSP
Dr. Peiffer grew up in Southeast Missouri where her passion for an active healthy lifestyle began. She received a B.S. in Biology and Human Environmental Science with a focus on Nutrition and Fitness from the University of Missouri. While training and competing for the University of Missouri-Columbia Track and Field team, she was introduced to chiropractic and its vast array of benefits. Dr. Peiffer was awarded her Doctorate in Chiropractic from Logan University in 2015. In addition, she received a B.S. in Life Sciences and a Master"s degree in Sports Science and Rehabilitation. Dr. Peiffer has specialized training from the Biofreeze Human Performance Center at Logan, a clinic specializing in sport specific injuries and rehabilitation. During her time at the Biofreeze Center, Dr. Peiffer completed rotations treating athletes at Lindenwood University, SIU-Edwardsville, Missouri Baptist, Mizzou, and at many athletic events in the St. Louis area. Dr. Peiffer has received her certificate as an Internationally Certified Chiropractic Sports Physician (ICCSP). Dr. Peiffer is certified in acupuncture. She educates her patients on the importance of nutrition and living a healthy lifestyle.
Dr. Peiffer looks forward to meeting you and helping you with your musculoskeletal issues and pain syndromes. Please call 314-721-5390 to set up your complimentary consultation with Dr. Peiffer.
We value each of you as a patient and a friend and look forward to working with you toward your goals of a pain free and healthy life.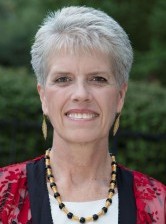 Managing our bodies is an ongoing challenge.
Helping you manage your body is a privilege that we take to heart at Hands on Health.
We look forward to seeing you soon.
All the best,
Linda Wheatland Smith, D.C.