Greetings Clayton Triathletes & Families
Dear Clayton Triathletes and Families,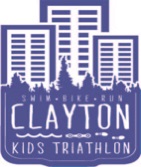 Congratulations on your participation in the Clayton Kids Triathlon! It is an accomplishment!
Because of the rainy day I did not get the chance to meet you. My name is Dr. Amanda Peiffer and I am an associate chiropractor at Hands on Health (handsonhealthstl.com.) Hands on Health has been offering integrated healthcare to the St. Louis community for over 30 years, including chiropractic, acupuncture, and massage therapy.
In addition to traditional chiropractic care, I specialize in sports injuries and rehabilitation. My Masters in Sports Rehabilitation and certification as an Internationally Certified Chiropractic Sports Physician enable me to take a comprehensive approach to treating pain and injuries in people of all ages.
I welcome the chance to meet you. Please bring in this letter to receive a complimentary consultation and examination.
I wish you all the best as you continue your commitment to fitness and a healthy lifestyle.
Yours in good health,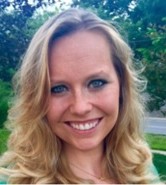 Managing our bodies is an ongoing challenge.
Helping you manage your body is a privilege that we take to heart at Hands on Health.
Amanda Peiffer D.C., M.S., ICCSP
Doctor of Chiropractic
Masters in Sports Rehabilitation